OUR PRODUCTS
WIRE POLISHING MACHINE
The machine is designed for sizing & polishing of PCD,Natural Diamond and Mono Diamond Dies . The wire type die polishing systems provides superior die precision and quality to Maximize the cost effectiveness of in-house die recutting, esay to use. The machine is manufactured with precision engineering. This machine consists. Die holder is of Self centering type, die rotation and stroke speeds are continuously variable.
TECHNICAL SPECIFICATION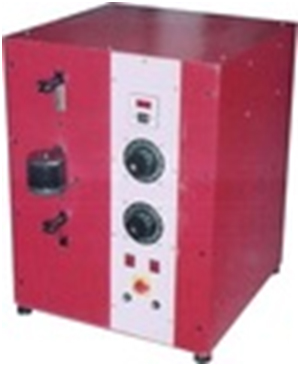 SPINDLE : SINGLE SPINDLE
DIE SIZE: 0.400 MM TO 10.00MM
STROKE LENGTH: 80MM
DIE SPEED: 0-1500 RPM VARIABLE
STROKE SPEED: 0-400 ST/MIN VARIABLE
DIE SWING: 0-10* MANUAL
INPUT VOLT: 220V 50HZ
ULRTA SONIC DIE CUTTING & POLISHING MACHINE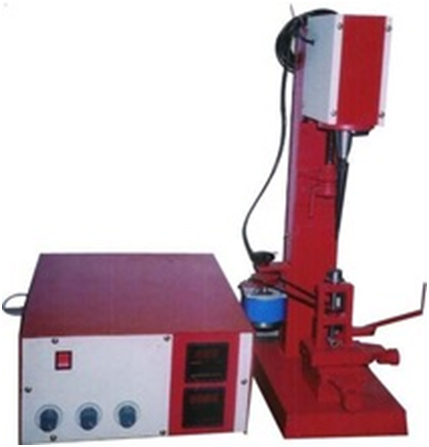 The above machine are specially designed for recutting & Polishing of PCD< Natural Diamond< and Mono diamond wire drawing dies.
Size Range: 0.050 to 8.50mm
TECHNICAL SPECIFICATIONS:
1 WORKING RANGE: 0.050MM TO 8.50MM
2 ULTRASONICE GENERATOR 150W/56KHZ
3 ELECTRICAL SUPPLY: AC220v/50hz. (single Phase)
4 FREQUENCY: 22, +/- -5khz
5 TUNING: MANUAL TUNING
6 TIMER SETTING: 1 SECOND – 60 MINUTS
7 DIE ROTATING SPEED: 0-300 RPM
8 HEAD UP & DOWN : 65 MM